10 STEPS TO EFFECTIVE COUPLES COMMUNICATION
WE AIM TO CREATE MARRIAGES WITH PURPOSE DESIGNED BY YOU!
By helping couples across the country unveil their unique and purposeful design, the 'why' their union was created we form a partnership of working together toward reaching their marital goals. AIM sparks proactive, marital longevity through information, resources and ideas. A worldwide phenomenon of proactive marital bliss through a one stop shop of motivation, resource and a specialized society for married couples is our purpose.
CHECK OUT OUR CURRENT EVENTS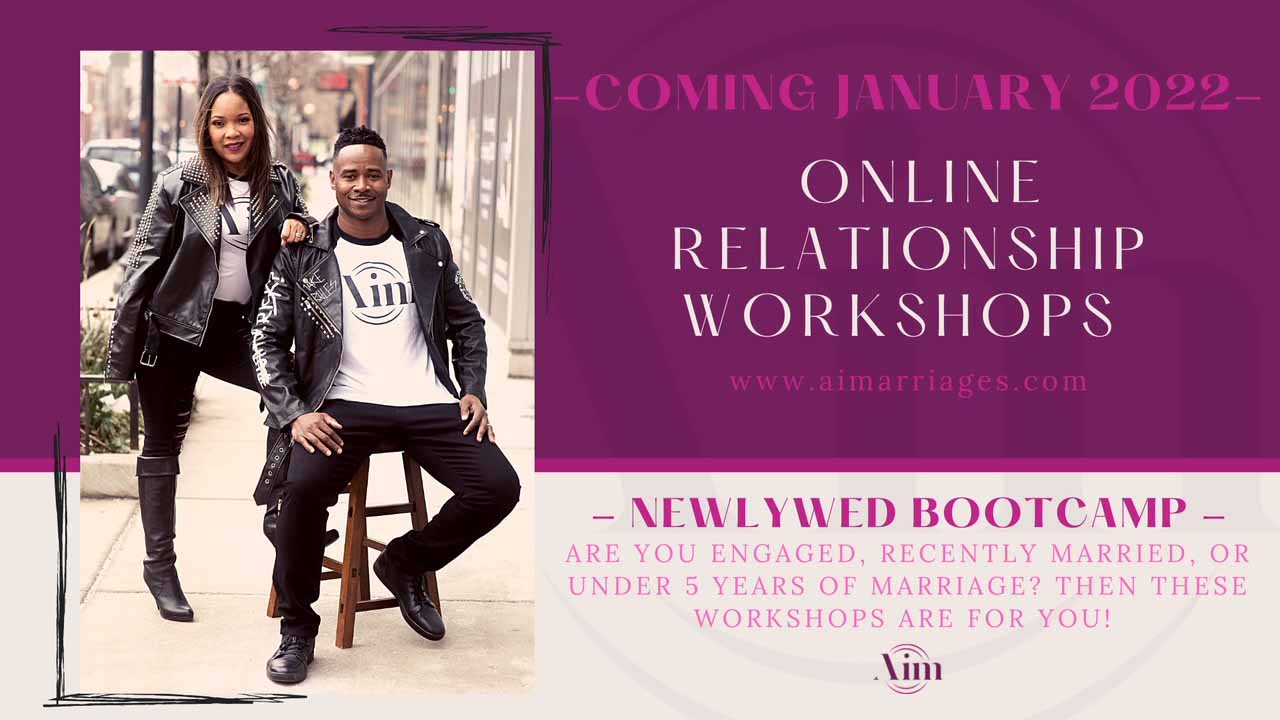 Newlywed Bootcamp
Fortify your marriage with our Newlywed Bootcamp! Five workshops that will give you the skills to strengthen your marriage at "I do"!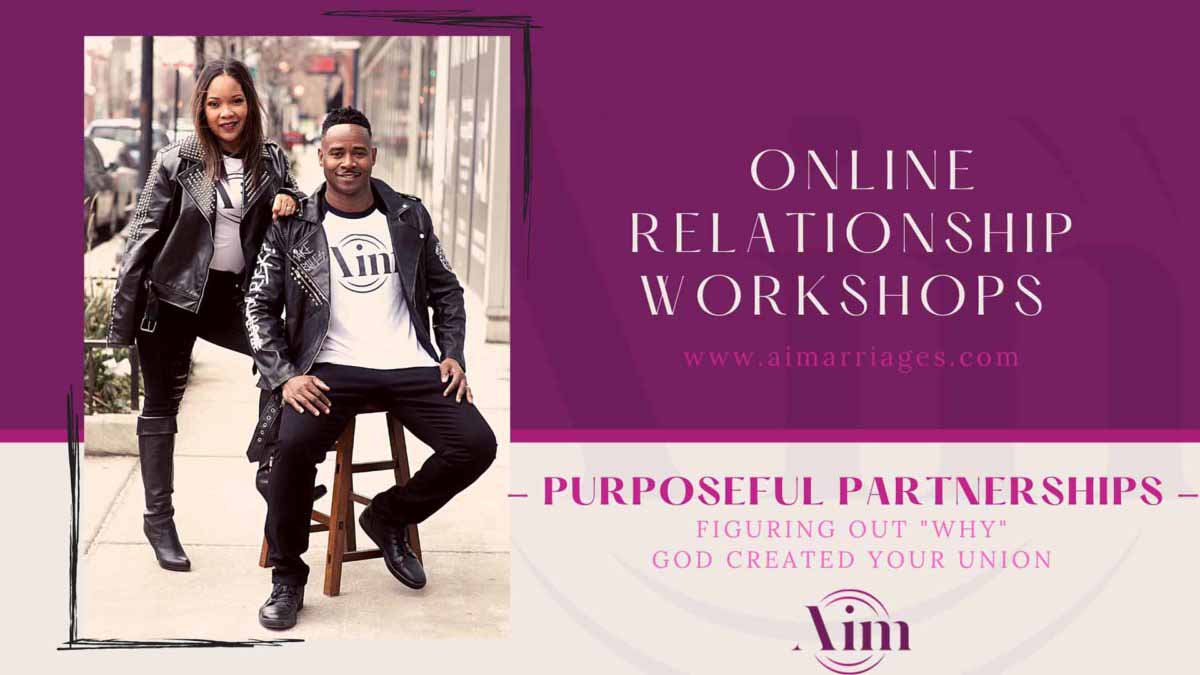 Purposeful Partnerships
Purposeful Partnerships This workshop is a journey to discovery of WHY did God put you two together.